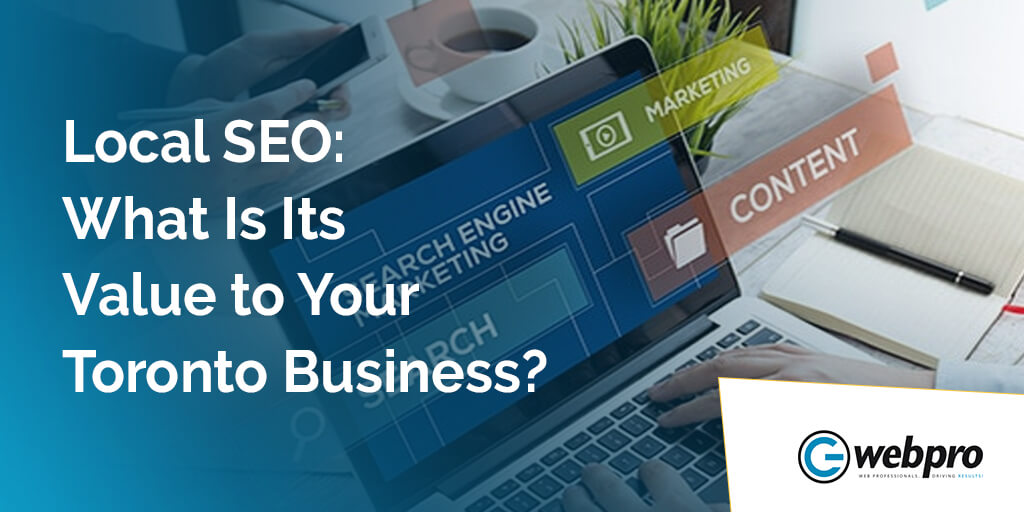 Are you looking for the best Toronto SEO company? Search engine optimization (SEO) plays a big role in improving the presence and visibility of any business website and boosting its conversions.
While organic SEO improves search engine result page (SERP) rankings, local SEO focuses on making a brand known to its local audience. With an increase in "near me" searches, you're missing out on a highly valuable market if your business is not optimized for these local searches.
So, do you want to maximize your reach to generate more profit? Local SEO can provide you with the best marketing technique for success. Since change is the only constant in SEO, as a business owner, you must understand the importance of local Google search engine marketing.
Let's learn all about local SEO, its strategies, and the benefits to your business.
What Is the Meaning of Local SEO Service?
SEO is a technique used to improve the quality and quantity of traffic a website or web page receives from search engines like Google, Yahoo, and Bing.
While general SEO works to acquire high rankings in niche-based queries, local SEO adds physical address into the equation to promote your business's visibility on location-based searches.
How Does Local SEO Work to Impact Your Business? 
The main goal of any search engine is to provide the most accurate results to a user's query. To do this, it uses artificial intelligence to 'crawl', index, and rank all online content and filter out the best results. Your position on these search pages will be decided based on your website containing the elements relevant to the search engine.
Local SEO, on the other hand, works on a local search algorithm. Google finds the location of the business and matches it with the location of the searcher to offer the most accurate location-specific results. That is why it has become necessary to create a Google My Business(GMB) account. Here, you specify the area from where you operate to get your business name on the search list. Adopting local SEO has a great impact on your business.
Let's learn about these benefits.
1. It Is Trackable: Since local SEO strategies are trackable (unlike old marketing strategies), you won't have to stress about how your campaign is performing. With the help of Google Analytics, you can easily track your website traffic and measure your advertising ROI.
You can observe how your local SEO is performing in real-time. That way, if you want to change or add anything to improve its performance, you can. Indeed, you can test, learn about, and grow your local SEO campaign to optimize your site. Your GMB profile, with a map of your location, recent reviews, and other relevant information, will help entice users to come to your location.
2. It Increases Your Online Visibility: Research shows that the first five Google results receive 67.6% of user clicks (not including paid ads). So, if your company does not appear in the top five positions, or at the very least on the first page, most of your potential audience will never know you exist.
This is where local SEO comes into play. It brings businesses to where their customers are. Using local SEO can break you into the top organic results and improve your chances of being found. Your website will cater to customers' require mentsvia sound web design and engaging content. This will help optimize your search results and increase your online presence.
3. It Helps in Local Sales Exposure: According to Google, there has been a 150% growth for phrases like "near me now" (eg. "doctor near me now," "restaurant near me now"). By using local SEO, you can target your audience based on your locality. It is a great opportunity for small business owners or startups struggling to find a place in their competitive market.
4. It Increases the Number of Relevant Websites and Foot Traffic: With local SEO, you are more visible on the SERPS, which will increase your website traffic. Seeing positive reviews from your GMB profile will entice more people to visit your website. It will also bring more foot traffic to your location. Local SEO targets local consumers, which encourages web visits from people who may come and visit your store.
On the other hand, using a broad SEO approach for a business that relies on local traffic might bring you engagement from all over the world. But the chances of getting a paying customer are low, unless you have an online retail component.
5. It Helps with Link Building: Getting backlinks from other reputable local businesses is another factor of local SEO that helps to boost your local search rankings. But how do you build good links?
You can start by creating valuable content that targets local keywords relevant to your business. If other sites like your content, they will link back to you in their content. By promoting your business on high-authority websites, you can improve your visibility and brand credibility. This will (eventually) lead to increased website traffic, queries, trust building, sales, and conversions.
Successful local SEO will also reduce your ad costs by increasing your organic traffic.
6. It Results in a Great ROI: Local SEO done right can directly increase your business's profit. Due to the pandemic, more people are patronizing local businesses to avoid travel. A creative website can optimize this opportunity to get the traffic you desire.
So, add quality content to your website to present yourself as an authority in your area. This will increase your chances of them spending their money with you.
A strong local SEO strategy can be a game-changer for your business. If you want one of the best SEO agencies in Toronto to develop a powerful campaign, contact G Web Pro. We provide top-quality local SEO services to increase your visibility and give your website a more trustworthy appearance and build a meaningful impression among consumers.