Latest SEO Trends for The Year 2019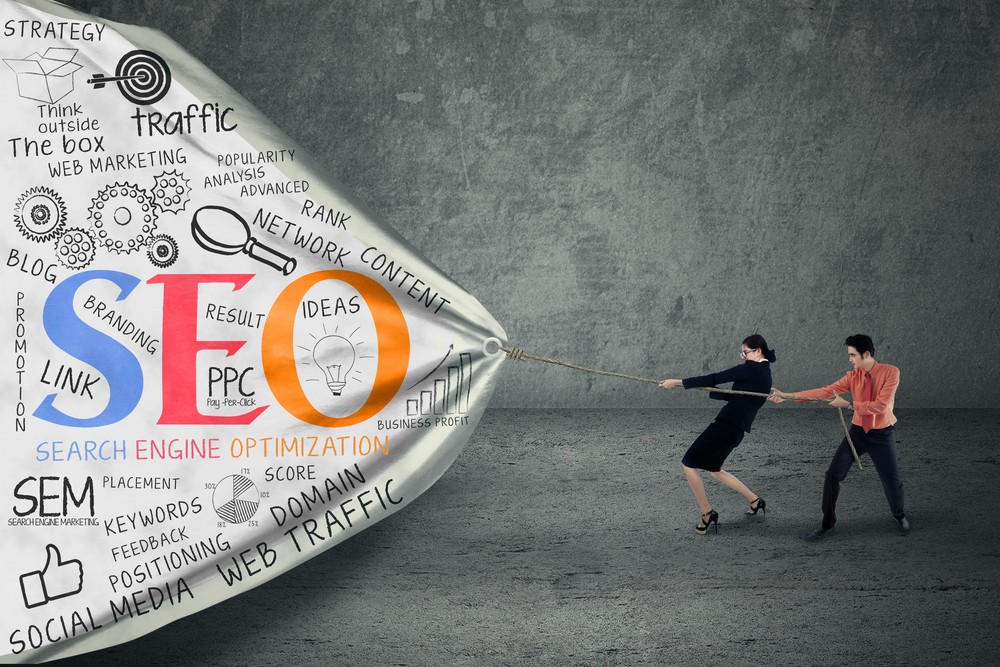 Image Source: Kompyte
Search Engine or SEO industry has seen great change in the year 2015. This year the long-awaited Mobilegeddon update came into light, which penalized all those websites that were lagging far behind in mobile compatibility. With this update, businesses will now need to make their websites mobile-friendly to let more customers browse them on all kinds of devices. Major developments are here to stay because with search engine majors like Google focusing on improving user experience in every possible way, trends as this are bound to dominate the SEO scene!
Video will take over written content – Today, written content continues to be the standard form even though there has been a substantial effort to include different formats of content. Written content is a baseline for most products that have images, videos, infographics and other media that serve as secondary additions. This New Year is going to have some latest technologies and videos are all set to overtake written content in terms of engagement, reach, effectiveness and Return on Investment or ROI.
Snapchat, Periscope and other video apps are somewhat responsible for video content. Users are also expecting to see more content in the audio-visual format than written ones. However the final message may come from the biggest search giant, Google that is still experimenting with video ads in the search results and trying to establish their supremacy as compared to other forms of advertising and promotion.
Mobile optimization will win over desktop search – Desktop searches have so far been the most popular mode globally and has always been a standard way for conducting online search even though mobile users has been significantly increasing in numbers. 2015 has already seen that mobile searches surpassed desktop searches and with Mobilegeddon, Google announced that both mobile and desktop traffic would be treated at par, this trend will only surge further. SEO experts in Toronto will have to optimize websites for mobiles and other smart devices so that they can be accessed with ease and impart an equally rewarding experience as in desktops.
2019 is going to witness a continuation this shift thus making mobile websites much more important which could lead to desktops becoming obsolete within the next few years. Google has already claimed that websites that can only be accessed on desktops shall fail to make their mark in the competitive space and this reflects the importance of sites being mobile-friendly so that they can be browsed on all kinds of devices.
Digital assistants will change your thinking about search queries – Search engines receive more queries from digital assistant. This actually adds up a new layer and makes the search complicated. Obviously, spoken queries will be much different from the typed ones because new long-tailed key phrase queries will emerge when voice search is conducted. This emerging trend could advertently reward web pages that have informal and inappropriate content. 2019 is all set to be the year for digital assistants!
Content will lessen the importance of events and news – Twitter has launched a new feature known as Moments that allows you to share images, videos and posts from life events. Users themselves are the creators of content who unfold new stories into a channel so that people can see them. Twitter is not the only social networking site that experiments with live feed, rather advanced algorithms on several other social media networks are already collecting news from different sources. In the New Year, the importance of news based article may lose its value thereby, narrowing down content marketing for everyone. This will lead to the rise of opinion based and tutorial content in search results.
Social content will be very important – Google has made a deal with Twitter and Facebook about conducting search for any news item. This will enable you to see one or two tweets in mobile search results. You can share important news on social media sites and improve traffic. Social content will become extremely important and contain a message that is similar to webpages.
Deep links will become more significant – Search engine giant, Google has been indexing apps and predicting a future when the apps will score over traditional sites in terms of functionality and popularity. The search marketers will greatly benefit from this change. Thus, starting from this New Year, deep links to apps will have more significance just like the ones on the websites. If you have not created an app for your online business, then it is now the right time to create one. If you think it does not have any relevance with your business, then you should think about listing your business on various apps because apps have certainly started ruling the online space – another trend that shall only surge in 2019.
Local search will become more local – Google's local indexes and wearable devices like Apple Watch will lead to more specific local search. Rankings will be generated based on the genuineness and authenticity of locations instead of identifying your business in terms of products or services. Citations, Google Local optimizations have already taken force in helping local businesses achieve higher rankings in search results based on their location giving well established brands a run for their money!
Along with these trends, the New Year may see more developments in a way that will bring more change in the dynamic Search Engine Optimization space. However,
2019 is going to be an exciting year for search marketers and we are anticipating eagerly for more twists and turns for this online space!