AdWords in a New Look – What Will Be the Changes?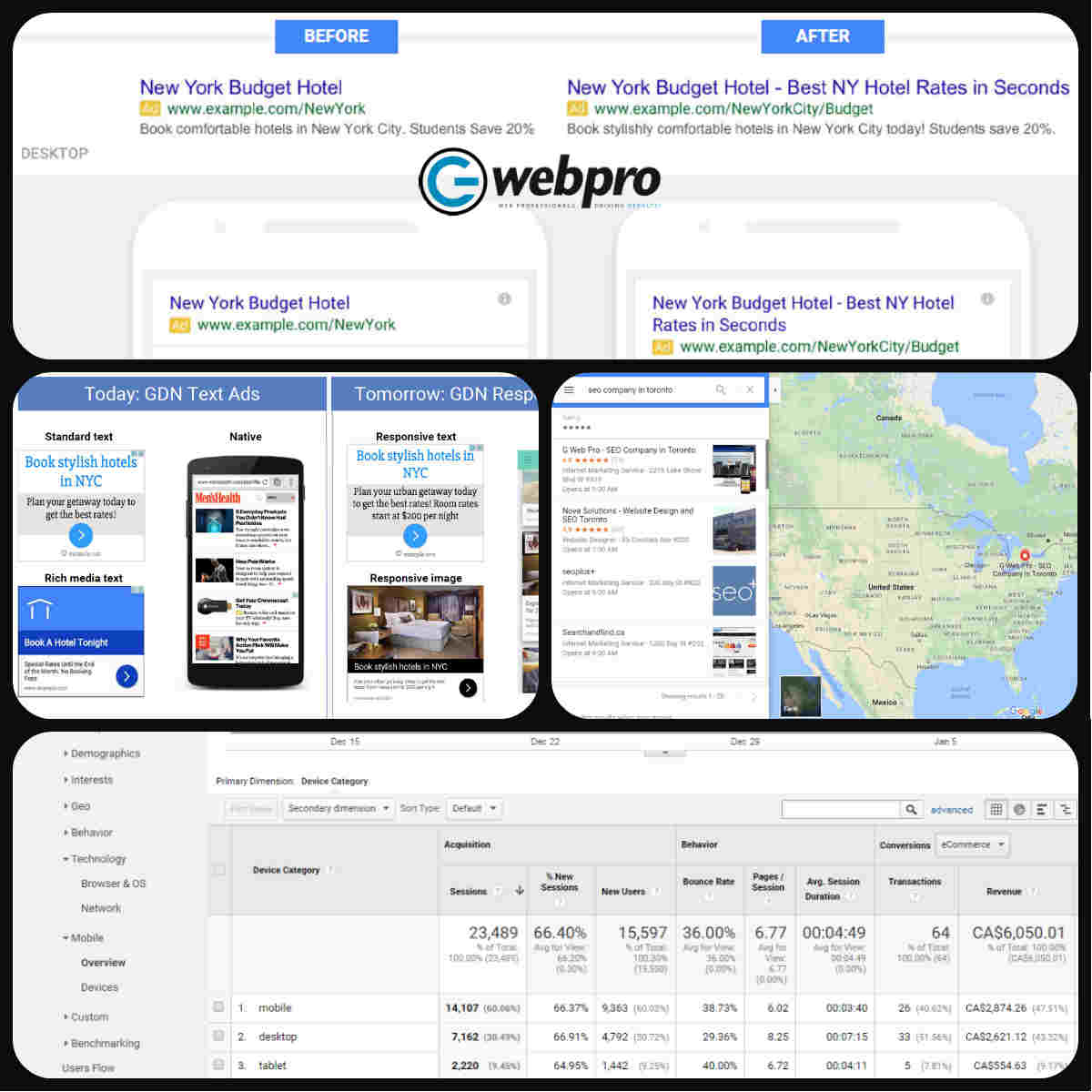 Are you interested in Google's paid marketing program? Are you looking forward to promoting your business online through AdWords? Then this is the time you can make the most of. According to Google's latest summit, a few major updates are going to be introduced for AdWords. This is an attempt to give a brief discussion on the changes.
Changes You Get in the Latest Edition of AdWords
The prime intention of the latest changes of AdWords is to help marketers to be easily found in the mobile searches and this is why the AdWords has been redesigned. Now you will find here completely new creatives as well as refurbished bidding and measurement sections.
Let's have a look at the upcoming new features of Google AdWords.
Expanded Text Ads
Image Credits: http://www.wordstream.com/blog/ws/2016/05/25/google-expanded-text-ads
Google announced that the right sidebar will be removed and it will give you more space so that the wares on the SERPs can be sold. The new expanded text ads will have two 30-character headline and 80-character descriptions with an auto extracted URL that will have a customizable domain path. This certainly is an effective change made by Google as it makes the quality score more important than it had been earlier.
The feature has been customized keeping in mind the screen sizes of the most popular smartphones. It has already given useful results. According to the reports of an early test, the CTR has increased up to 20%.
Responsive Ads for DisplayImage Credits:http://www.business2community.com/strategy/new-responsive-display-ads-need-know-01611031#QzyykpiZf1OA07Jb.97
What is most amazing about the responsive ads for display is that they are suitable for the content on the site. Google claims that they will also unlock the new native inventory so that advertisers will be able to engage consumers with ads that have the similar look and feel of the content they are surfing. All you need to provide is a headline, image, description and URL; Google does the rest.
Individual Bid Adjustments for Different Types of Devices
Another entrant is the bid adjustment tool that controls your spending and your appearances on the basis of different parameters. It helps you adjust your mobile bids. For instance, you can set a percentage you are willing to pay. Besides, it allows you to set individual bid adjustments on the basis of the type of the device. Now you have the option to choose your bid more or less for mobile, tablet or desktop. The adjustment range has also been expanded enabling you to have up to 900% variation.
Local Search Ads for Google.com and Google Maps


It has been seen that almost one-third of mobile users look for local information. The new local search ad shows more specific products and services in a particular geographic area. It enables searchers to see special offers and available products from Google Maps ad.
A good many things are awaiting you, if you are thinking of joining Google AdWords. To learn more about the latest announcements made by Google, stay connected with us.